---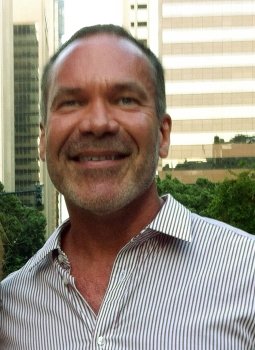 Paul Krewski
University of California, San Diego
Department of Cognitive Science
Information Systems Analyst (retired)
Kutas Cognitive Electrophysiology Lab
http://kutaslab.ucsd.edu/people/krewski
pkrewski@ucsd.edu
I provide technical support in a lab that studies language and memory processing in the brain. My duties include writing and maintaining software for the presentation of auditory and visual stimuli and the collection and analysis of EEG, website design and programming, LAN management, and systems analysis and administration for computing equipment ranging from vintage DOS PCs, to Linux desktops, to a high performance OpenHPC Linux cluster.
I am retired and remain available when needed. My husband and I currently split our time between San Diego and Rio de Janeiro.
---
Education
JL Crowe Secondary School
, Trail, British Columbia, Canada
Washington State University
, Pullman, WA - Mechanical Engineering
University of Alberta
, Edmonton, Alberta, Canada - Software Design
Work History
University of California, San Diego,
Academic Computing Services
Programmer/Analyst - supported staff and faculty in the use of desktop computing equipment.
University of California, San Diego, Neurosciences Dept, Hillyard Event-Related Potential Lab
Programmer/Analyst - programmed software for EEG data collection and analysis.
Horizons Technology Inc., San Diego
Software Application Engineer - programmed mission planning systems for the
AV-8B Harrier vertical take off aircraft
and the
MH-53E Sea Dragon minesweeping helicopter
.
Interests