Welcome to the Kutas Lab!
Our broad research goal is to study how meaning is organized, accessed, and constructed in the brain. More specifically, we focus on understanding how context shapes language and memory processing. Our studies track these cognitive and neural processes in both healthy and clinical individuals across the adult lifespan. We do this primarily by assessing patterns of brainwaves recorded at the scalp as well as reaction times to various visual and auditory stimuli.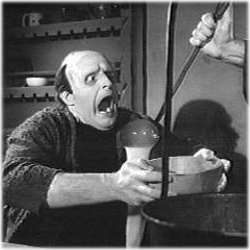 Areas of research
Making sense of (all sorts of) sensory inputs
Word, sentence and discourse processing
Prediction in language
Event knowledge in meaning construction
Aging and cognition
Novel word learning
Attention, language, and memory
Emotion, mood, and cognitive processing
Hemispheric contributions to language and memory processes
Using electric brain potentials to parse perception, cognition, and action
NeuroImage, 2013
Amsel, B., Urbach, T.P., Kutas, M.,
Alive and grasping: Stable and rapid semantic access to an object category but not object graspability
Neuropsychologia, 2013
Borovsky, A., Kutas, M., Elman, J.,
Getting it right: Word learning across the hemispheres
Psychophysiology, 2013
Barber, H.A., van der Meij, M., Kutas, M.,
An electrophysiological analysis of contextual and temporal constraints on parafoveal word processing
Brain and Language, 2012
DeLong, K.A, Groppe, D.M., Urbach, T.P., Kutas, M.,
Thinking ahead or not? Natural aging and anticipation during reading
more...
News
Discover Magazine, Dec 2012
Neil Cohn's research appears in the article
The Brain: The Charlie Brown Effect
Talks
Monday May 20, 2013
Weekly Kutas lab meetings
, 3:30-5:30pm, CSB 280: Mieko Ueno - Proposal--Late positivities in Japanese and Korean: Refining a model of syntactic processes
Tuesday May 21, 2013
Neurosciences Seminar Series
, 4pm, CNCB Large Conference Room: John Carlson - Chemosensory perception in Drosophila
Thursday May 23, 2013
INC Chalk Talk Series
, 12:30-1:30pm, San Diego Supercomputer Center, East Annex, South Wing, Level B1, EB-129: Katja Lindenberg - non-equilibrium thermodynamics
Friday May 24, 2013
CHD Interdisciplinary Developmental (iDEV) Talks
, 11am-noon, AP&M 5420: Paula Tallal - It's about time