Welcome to the Kutas Lab!
Our broad research goal is to study how meaning is organized, accessed, and constructed in the brain. More specifically, we focus on understanding how context shapes language and memory processing. Our studies track these cognitive and neural processes in both healthy and clinical individuals across the adult lifespan. We do this primarily by assessing patterns of brainwaves recorded at the scalp as well as reaction times to various visual and auditory stimuli.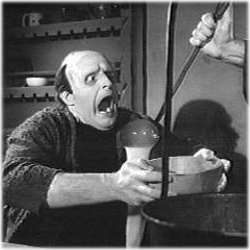 Areas of research
Making sense of (all sorts of) sensory inputs
Word, sentence and discourse processing
Prediction in language
Event knowledge in meaning construction
Aging and cognition
Novel word learning
Attention, language, and memory
Emotion, mood, and cognitive processing
Hemispheric contributions to language and memory processes
Using electric brain potentials to parse perception, cognition, and action
Language, 2013
Kwon, N., Kluender, R., Kutas, M., Polinsky, M.,
Subject/object processing asymmetries in Korean relative clauses: Evidence from ERP data
NeuroImage, 2013
Amsel, B.D., Urbach, T.P., Kutas, M.,
Alive and grasping: Stable and rapid semantic access to an object category but not object graspability
Neuropsychologia, 2013
Borovsky, A., Kutas, M., Elman, J.,
Getting it right: Word learning across the hemispheres
Psychophysiology, 2013
Barber, H.A., van der Meij, M., Kutas, M.,
An electrophysiological analysis of contextual and temporal constraints on parafoveal word processing
more...
News
The Guardian, Nov 2013
Read about Neil Cohn, his research, and his upcoming book in
How the visual language of comics could have its roots in the ice age
Discover Magazine, Dec 2012
Neil Cohn's research appears in the article
The Brain: The Charlie Brown Effect
Talks
Monday March 10, 2014
Weekly Kutas lab meetings
, 3:30-5:30pm, CSB 280: Melissa Troyer will be re-visiting some of her research in preparation for a poster at the upcoming CUNY.
Tuesday March 11, 2013
DCOG-HCI Lab meetings
, 12:30-1:30pm, SSRB 100
Tuesday March 11, 2014
CRL Talks
, 4:00pm, CSB 280