Welcome to the Kutas Lab!
Our broad research goal is to study how meaning is organized, accessed, and constructed in the brain. More specifically, we focus on understanding how context shapes language and memory processing. Our studies track these cognitive and neural processes in both healthy and clinical individuals across the adult lifespan. We do this primarily by assessing patterns of brainwaves recorded at the scalp as well as reaction times to various visual and auditory stimuli.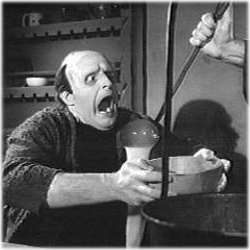 Areas of research
Making sense of (all sorts of) sensory inputs
Word, sentence and discourse processing
Prediction in language
Event knowledge in meaning construction
Aging and cognition
Novel word learning
Attention, language, and memory
Emotion, mood, and cognitive processing
Hemispheric contributions to language and memory processes
Using electric brain potentials to parse perception, cognition, and action
Psychophysiology, In Press
Smith, N.J., Kutas, M., Regression-based estimation of ERP waveforms: I. The rERP framework
Neuropsychologia, 2014
DeLong, K.A., Quante, L., Kutas, M.,
Predictability, plausibility and two late ERP positivities during written sentence comprehension
NeuroImage, 2014
Amsel, B.D., Urbach, T.P., Kutas, M.,
Empirically grounding grounded cognition: The case of color
Language and Linguistic Compass, 2014
, DeLong, K.A., Troyer, M., Kutas, M., Pre-processing in Sentence Comprehension: Sensitivity to likely upcoming meaning and structure
International Journal of Psychophysiology, 2014
, Kemmer, L., Coulson, S., Kutas, M.,
Grammatical number agreement processing using the visual half-field paradigm: An event-related brain potential study


more...
News
BBC News, Oct 2014
Neil Cohn is featured in the article
Are we hard-wired to doodle?
The Guardian, Nov 2013
Read about Neil Cohn, his research, and his upcoming book in
How the visual language of comics could have its roots in the ice age
Talks
Monday Nov 3, 2014
Weekly Kutas lab meetings
, 3-5pm, CSB 280: Ben Amsel
Tuesday, Nov 4, 2014
12:00pm, Crick Conference Room, 3rd floor Mandler Hall: Elizabeth Phelps, NYU -
Changing Fear
Tuesday, Nov 4, 2014
CRL Talks
, 4:00pm, CSB 280: Sarah Creel - In constrained contexts, preschoolers recognition of accented words is excellent
Thursday Nov 13, 2014
INC Chalk Talk Series
, 12:30-1:30pm, San Diego Supercomputer Center, East Annex, South Wing, Level B1, EB-129: Conor Heneghan - Advances in measurement of sleep