Welcome to the Kutas Lab!
Our broad research goal is to study how meaning is organized, accessed, and constructed in the brain. More specifically, we focus on understanding how context shapes language and memory processing. Our studies track these cognitive and neural processes in both healthy and clinical individuals across the adult lifespan. We do this primarily by assessing patterns of brainwaves recorded at the scalp as well as reaction times to various visual and auditory stimuli.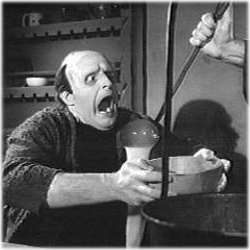 Areas of research
Making sense of (all sorts of) sensory inputs
Word, sentence and discourse processing
Prediction in language
Event knowledge in meaning construction
Aging and cognition
Novel word learning
Attention, language, and memory
Emotion, mood, and cognitive processing
Hemispheric contributions to language and memory processes
Using electric brain potentials to parse perception, cognition, and action
Frontiers in Psychology, 2016
Troyer, M., Hofmeister, P., Kutas, M.,
Elaboration over a discourse facilitates retrieval in sentence processing
Brain Research, 2015
Barkley, C., Kluender, R., Kutas, M.,
Referential processing in the human brain: An event-related brain potential (ERP) study
Neuropsychologia, 2015
Cohn, N., Kutas, M.,
Getting a cue before getting a clue: Event-related potentials to inference in visual narrative comprehension
Journal of Memory and Language, 2015
Urbach, T.P., DeLong, K.D., Kutas, M.,
Quantifiers are incrementally interpreted in context, more than less
Journal of Memory and Language, 2015
Amsel, B.D., DeLong, K.D., Kutas, M.,
Close, but no garlic: Perceptuomotor and event knowledge activation during language comprehension
more...
News
CNS Annual Meeting, March 2015
Marta Kutas receives the
2015 Distinguished Career Contributions Award
and gives her
award lecture
BBC News, Oct 2014
Neil Cohn is featured in the article
Are we hard-wired to doodle?
The Guardian, Nov 2013
Read about Neil Cohn, his research, and his upcoming book in
How the visual language of comics could have its roots in the ice age
Talks
Monday, November 14, 2016
Kutas lab meetings
, 3-5pm, CSB 280: Michael Kiang - Using the N400 to probe semantic memory dysfunction in psychosis and depression
Tuesday, November 15, 2016
CRL Talks
, 4:00pm, CSB 280: Pia Knoeferle (Humboldt University Berlin) - Language comprehension in rich visual contexts: combining eye tracking and EEG